1H16 Revenue/PATMI met 51%/61% of our FY16 estimates
Positive earnings surprise from margin improvement, as well as better than expected turnover from both the Cancer-related and the newly acquired Dermatology and Aesthetic segments
Higher dividend on strong earnings; declared an interim tax exempt dividend of 1.53 Singapore cents per share (+73.9% yoy)

Lower gross margin due to change in business mix. Gross margin was down 4.1 percentage point (pp) to 85.4% in 1H16, in line with the higher turnover from Cancer-related segment and the addition of Dermatology business. The SOG Dermatology Clinic and Cancer-related businesses generally require more consumables and medical supplies than that of O&G specialty.
Core segment of O&G gained market share. The Group had a 6.9% yoy increase in total delivery in 1H16, vis-a-vis -0.6% yoy for Singapore. Its Obstetrics and Gynaecology (O&G)'s market share increased from 3.9% of total Singapore live births in FY15 to 4.0% in 1H16. We expect the growth momentum to extend into 2H16, in view of (i) birth rate is usually higher in the second half of a year, (ii) improvement from Dr. Choo Wan Ling, who has moved her clinic from Gleneagles Hospital to a more favourable venue in Mount Elizabeth Novena Hospital, and (iii) support from the new Obstetrician, Dr. Hong Sze Ching, who joined in July 2016.
Dermatology business, a profitable acquisition. The new segment contributed S$4.3mn and S$1.5mn to the Group's revenue and net profit, respectively. This indicates that it is already more than half way to its target net profit of S$2.3mn (the terms and conditions stated during the acquisition deal). Management shared that it has started marketing the products and services offered by its Dermatology specialty in its SOG clinics. Sale of Dr. Joyce Lim's proprietary products accounts for c.50% of the revenue from Dermatology business. We expect higher contribution from its Dermatology business with increased awareness and the access points for products purchasing.
Cancer-related segment is still a drag on the bottom line. Dr. Cindy Pang has been gaining traction, offsetting the latent period of the new Breast Specialist, Dr. Lim Siew Kuan. Meanwhile, Dr. Radhika is still breaking even. Management shared that it is adjusting its marketing strategy to increase productivity.
However, net margin was up 2.1 pp to 37.1% in 1H16 on better cost management. Net margin was lifted by (i) marginal price increase in its Obstetrics services, and (ii) effective staff management. Management shared that the price adjustment in its Obstetrics services was to match the pricing of its competitors in the same vicinity, and is not expecting for further adjustment soon. On the other hand, despite having an additional Dermatology business, it managed to maintain its headcount by re-deploying management staff. The move also helps to smoothen integration of the new business.
Investment Actions
We adjusted our assumptions in view of the better-than expected performance from all segments and margin improvement. This translates to a c.28% increase in FY16F EPS at 4.55 Singapore cents as compared to our previous forecast.
We think the stock has further upside stemming from its 1) expansion plan backed by strong financials and clean balance sheet, and 2) growing customer base underpinned by favourable macro environment and experienced specialist team. As such, we pegged to a higher forward PER at 30.0x (from 28.2x).
We downgrade to "Accumulate" rating on the recent run up in price; but upgraded TP to S$1.37 (previous S$1.00) based on higher FY16F EPS and forward PER.
Figure 1: Peer Comparison and Valuation
Figure 2: Historical PER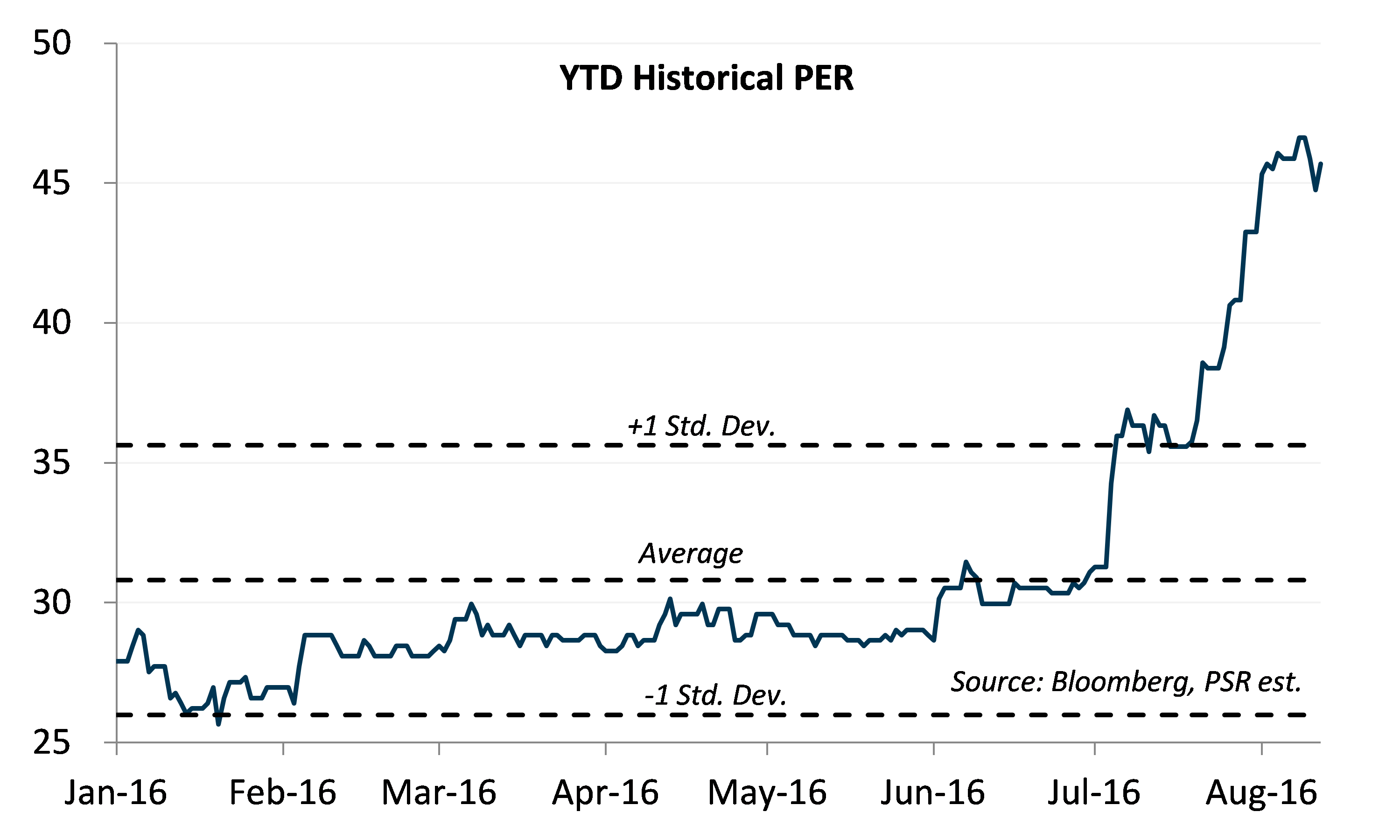 Figure 3: Historical performance relative to various indices