What is it?
Pokemon Go is a free-to-play, augmented reality, location based game. It was developed by Niantic labs for iOS and Android devices like smartphones or tablets. Making use of the widely popular Pokemon intellectual property, the game has become a worldwide phenomenon, with millions of people having downloaded and playing the game.
The game is played based on GPS locations, with certain areas of interest dubbed "Pokestops" or "Gyms" where players can obtain items or battle their Pokemon. Various Pokemon would appear around the map and players would explore the areas to attempt to catch these Pokemon.
Released on 6th July 2016, the game was first released in Australia, New Zealand and recently released in Singapore and other South East Asian countries on 6th August. Since release, the game surpassed 50 mn downloads in the first 19 days, and almost hit 100 mn downloads in its first month. It has raked in a record USD200 mn in revenue in its first month. In comparison, other popular game apps, Clash Royale and Candy Crush, earned USD125 mn and USD 25 mn respectively in their first month.
With future updates coming for the game, including trading, new rare Pokemon, battles etc, it seems that there might be more longevity and sustainability for the game.
Investment Action?
While Nintendo Co Ltd, which listed on the Tokyo exchange, is credited with Pokemon, it does not actually fully own the game. When the game was released, Nintendo surged over 100%, followed by a close to 30% fall in the share price when Nintendo clarified that they do not fully own the game.
The Pokemon Company, a private company, is another company that might be wrongly credited with the Pokemon Go game. It is a company that was established to handle the marketing and licensing of the Pokemon franchise, created by the 3 businesses that hold the copyrights of Pokemon, Nintendo, Game Freak and Creatures.
Niantic Inc. is the company that is actually responsible for the creation and maintenance of the game. The company was initially founded as an internal start up by Google in 2010. The founder, John Hanke, was part of the team that helped develop what would eventually become Google Earth. Niantic Inc would eventually be spun off by Google in 2015, following Google's restructure as Alphabet Inc. During the spin off, Niantic announced that Google, Nintendo and the Pokemon Company would invest up to USD 30 mn in the company. Unfortunately Niantic Inc. itself remains a private entity for now and is not listed on any exchange.
As such, the most direct way to invest and reap the revenues from Pokemon Go is to invest in Nintendo Co Ltd on the Tokyo Exchange. For USA investors however, there may be other ways to directly or indirectly take part in the game's success. The following is a list of potential companies that, in varying degrees, allow investors to partake in Pokemon Go's revenue.
Toll Bridges: Apple (NASDAQ:AAPL) and Google (NASDAQ: GOOG/GOOGL)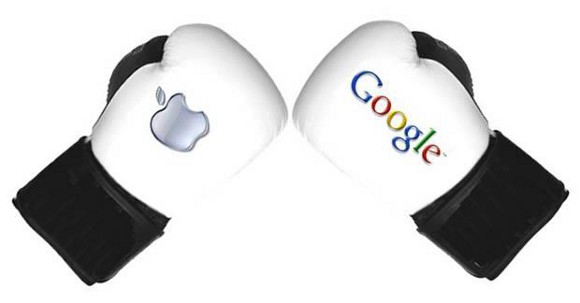 As the two main app store and the main avenue from which Pokemon Go will derive its revenue, Apples' iTunes and Google's Play Store act as the toll bridges by which Pokemon Go's revenue will have to go through. Additionally, as the two main Operating Systems (OS) that most smartphones operate on, Apple and Google essentially have a duopoly on revenue generated from apps. Whenever players make In App Purchases (IAPs), Apple and Google takes a cut of that revenue generated as a "toll" for putting the game on their app store. Apple and Google's cut can go as high as 30% of transactions made, which as stated earlier, Pokemon Go made USD 200mn in the first month alone. As such, Apple and Google's cut combined might possibly be even higher than Nintendo's direct share of the profit from the IAPs, making them the first choice when it comes to potential companies to invest in to partake in Pokemon Go's success. If Pokemon Go is able to maintain this level of revenue, in a year that would translate to USD 2.4 bn in revenue, a 30% cut results in USD 720 mn additional revenue for Apple and Google.

Apple Inc. is currently trading at USD 108.03 per share, with a PER of 12.68 and a dividend yield of 2.11%. Overall we are positive on Apple given their strong brand, loyal customer base and solid balance sheet. We have a BUY rating on AAPL with a target price of USD 114.74. Since our first initiation on 10 May, share price has risen c.16% from USD 92.79.

Alphabet Inc., or Google, is currently trading at USD 793.60 per share, with a PER of 30.12. GOOGL currently does not pay out a dividend. Google is also more likely to benefit directly from the success of Pokemon Go. There are more Android users compared to iOS users, meaning Google may have a bigger slice of the revenue from the game's IAPs, as the company that spun off Niantic Inc and that directly invested in them, it is very likely that Google owns part of Niantic, giving it greater share of Pokemon Go's profits. Overall we are positive on GOOGL based on their strong brand, its enormous user base and their solid balance sheet.
2. Infrastructure: Verizon (NYSE:VZ), AT&T( NYSE:T) & T-Mobile ( NASDAQ:TMUS)
Pokemon Go is a game that makes use of the player's GPS location in order to facilitate playing the game, as such a player must have mobile data or WiFi in order to keep playing. While the total data usage is not much, it is estimated to be between 10-20mb per hour of active usage, and mobile carriers in the USA might still see an increase in uptake of higher data plans. According to this report, on average the US smartphone user consumed 9.7 GB a month in data, of which only 1.6 GB/mnth was on a cellular network. At 20mb per hour, an hour of active gameplay a day equates to more than half a GB additional data consumed, which pushes the average user just above the 2GB a month level. Given the outdoors nature of the game, some players may choose to upgrade their mobile data plans to accommodate the increased data usage from playing the game
T-Mobile is trying to capture market share by announcing that the company's data plan would exempt the data usage from Pokemon Go for a year. T-Mobile has the third largest market share for wireless carriers. T-Mobile currently trades at USD 46.21 with a PER of 49.3. It currently does not pay a dividend. We believe T-Mobile to be fairly valued at current prices.
Verizon Communications Inc is a very close second place when it comes to wireless carriers market share. It currently has not taken additional steps to attract new customers based on the game, however, given its size and market share, there might not be a need to. Verizon faced a workers' strike in April this year, which lasted to early June, negatively impacting its earnings for the quarter. The share price has since recovered. Verizon is currently trading at USD 52.53 with a PER of 13.39. It has a dividend yield of 4.30%. Overall we are positive on Verizon based on its market share. Verizon's dividend yield is also attractive and the company has been increasing that dividend every year since 2009.
AT&T is the largest wireless carrier for the USA. The company has also not taken any steps to attract new customers based on Pokemon Go. However, the company recently announced its new plans, which removed an entry level 300 mb a month for USD 20 plan and halved the data for its USD 30 a month plan. This could potentially get its customers to upgrade plans for more data. AT&T currently trades at USD 40.87 with a PER of 18.42. The company pays a dividend yield of 4.70%. Over all we are positive on AT&T based on its market share. AT&T also has an attractive dividend yield and has over 30 years history of increasing its dividend every year.
3.     Retail
Best Buy (NYSE:BBY) GameStop Corp (NYSE:GME) & Five Below Inc (NASDAQ:FIVE)
While these companies may not be able to partake directly from the revenues of Pokemon Go, the game itself may have ripple effects that could benefit certain segments of the retail market that these companies could benefit from.
Best Buy Co Inc sells consumer electronics, computing and mobile phones, entertainment, appliances, services and others. Pokemon Go as a mobile game is a large drain on smartphone batteries, which might create demand for users to buy portable chargers and other such accessories. Best Buy recently reported their quarterly earnings on 23rd August 2016, which did much better than consensus estimates, earning an EPS of USD 0.57 vs estimates of USD 0.43, prompting a 19.6% increase in its share price. It is important to note that the recent quarter earnings would not have included much spillover effect from Pokemon Go yet, if any, as the game was released very late into the recent quarter. Best Buy Co Inc is currently trading at USD 39.50 per share with a PER of 13.39 after the spike. The company currently has a yield of 2.83%. The company in the past was beaten down due to poor expectation of sales given the new online retail environment. Overall we are positive on Best Buy Co Inc,. The company has been taking steps to adapt to the new retail sales environment, growing their online sales from 8.6% of domestic revenue to 10.6% q-o-q.
GameStop Corp is a video game retailer, selling video game hardware, software, accessories and other merchandises. The release of Pokemon Go seems to have reignited the nostalgia and popularity of older Pokemon games. Nintendo reported that their 3DS handheld system sold nearly 80% more in July y-o-y. Sales for the latest 2 Pokemon games: Pokemon Omega Ruby and Alpha Sapphire, were up also by about 80% y-o-y. In fact, July sales for Pokemon X and Pokemon Y, which were released in 2013, were up almost 200% y-o-y. If the popularity of Pokemon persist, the new Pokemon Sun and Moon games due to release in November may also benefit from the halo effect from Pokemon Go. All of this should translate to more sales for companies like GameStop. GameStop is currently trading at USD 31.71 with a PER of 8.12. It has a dividend yield of 4.67%. Overall, in the short term we are positive on GameStop. The halo effect from Pokemon Go should lead to better sales in the next couple of quarters, especially with new Pokemon games coming. However in the long run, with gaming trends shifting more and more to digital downloads and cloud gaming, GameStop needs to do more to adapt to the trend or risk losing sales.
Five Below Inc is a specialty retailer offering merchandise for Teen and pre-teen consumers. Specifically, the company has been able to react quickly to the Pokemon Go hype and managed to acquire and market Pokemon related merchandises. The company's strength is in identifying current trends and stocking up on related merchandise to capitalize on the popularity. Five Below Inc is currently trading at USD 47.14 with a PER of 42.85. The company does not currently pay out a dividend. Overall, in the short term, the company may possibly see earnings spike due to the halo effect from Pokemon Go, however since the company's strategy is very trend focused, its long term earnings may be more subjective. Therefore in the short term, while we may be positive for the next few quarters, in the long run, at current prices, we feel the stock is fairly valued.
4.      Locations
Six Flags Entertainment Corp (NYSE:SIX), McDonald's Corporation (NYSE:MCD) & Starbucks Corporation (NASDAQ:SBUX)
Pokemon Go is a location based game, requiring players to actively travel around, as such, it is highly likely that businesses that benefit from higher traffic would also be buoyed by the popularity of the game.
Six Flags Entertainment Corp runs theme parks in USA. The company has embraced the success of Pokemon Go and has started to do marketing centered on the game. They have created events around Pokemon Go as well as publishing a player's guide around the many Poke stops and gyms within their theme parks. While there is nothing unique about playing the game within the theme parks themselves, families might be more encouraged to plan day trips to play the game while on vacation. Six Flags is currently trading at USD 50.31 with a PER of 27.11. The company currently pays a dividend of 4.60%. We feel that the stock is fairly valued at current prices.
McDonald's Corporation is another company that might benefit from the popularity of Pokemon Go. Their franchised restaurants serve fast food meals and are often situated in prime locations that see high human traffic, which the underlying program for Pokemon Go usually designates as Poke stops or gyms. Players could possibly decide to go into a McDonalds to seek refreshments after walking about and playing the game. McDonald's Japan recently also partnered with Niantic to make nearly 3000 restaurants designated into Poke stops and gyms in an effort to lure players into the restaurant. While it is still too early to tell if such a deal will continue to have its desired impact, initial reports for the month of July seem to indicate that McDonald's Japan saw same store sales jump almost 27% y-o-y, with franchise owners attributing at least 10% of the spike in sales directly to the game. In collaboration with the partnership with Pokemon Go, McDonalds Japan also started serving Happy Meals with Pokemon toys. McDonalds is currently trading at USD 114.87 with a PER of 21.10. The company has a dividend yield of 3.10%. Overall we are positive on MCD, given its position in the fast food market, strong brand and solid balance sheet. If the surge from Pokemon Go continues to prove successful for McDonalds Japan, the company may decide to implement the same partnership across its other stores around the world, which if they see the same success as Japan, could lead to greater sales for the company.
Starbucks Corporation roast markets and retails specialty coffee. Starbucks is on this list of potential companies for similar reasons as McDonalds; it is likely to see more traffic to stores on the back of higher traffic by players of the game. Unlike McDonalds however, Starbucks does not currently have a deal to partner with Niantic to make its stores Poke stops or gyms. If the experiment by McDonalds Japan can prove to have its desired impact by partnering with Niantic, it is likely other companies might wish to replicate that partnership, perhaps Starbucks included. Starbucks is currently trading at USD 57.09 with a PER of 32.22. The company pays a dividend yield of 1.40%. Overall we are positive on Starbucks given its strong brand and its strong growth.
The above list is by no means exhaustive and is a brief look at companies that might benefit from the surge in popularity of Pokemon Go. While the game seems to be in the news and on social media constantly, it is important to note that the game itself has been out for barely 2 full months, and its longevity is not yet a sure thing. However the above list should be helpful for investors looking to partake in the current success of Pokemon Go but have been unsure of how to go about doing so given the inability to directly invest in the game itself.