AUGUST 2017 PORTFOLIO PERFORMANCE (%)

Market Highlights
August started and ended with North Korea launching missiles and causing nervousness in the markets. Most equity markets closed below their all-time high in August.
Credit spread has widened slightly across all fixed-income grade, reflecting similar fear in the equity markets.
Treasury yields have fallen reflecting the hunger for yield especially relative to Europe and Japan, and a flight to safety over concerns in Korean Peninsula. This jitteriness similarly sparked a rally in gold prices.
China Equities (offshore) continued its gains from previous month, generally driven by the large tech companies and a weakening US dollar.
August ended with President Trump threatening to shut down the government to pressure the congress to fund the border wall. Trump went further in threatening to withdraw from the North America Free Trade Agreement (NAFTA).
STRATEGIC ASSET ALLOCATION

INSTRUMENTS FOR PHILLIP ETF MODEL PORTFOLIOS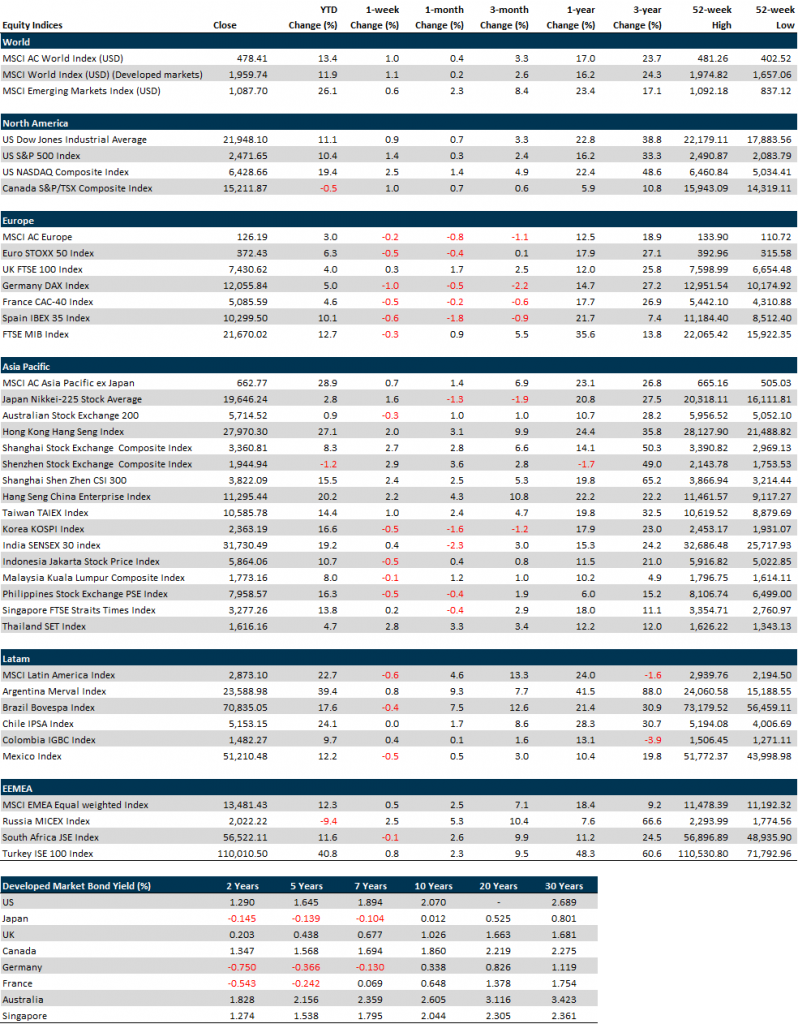 Source: Bloomberg, as of 31 August 2017