MARKET HIGHLIGHTS
Emmanuel Macron won the French Presidential election, pushing European markets higher.
Dismissal of FBI director James Comey opens up an investigation on Trump for obstructing of justice.
Fed central banker's dropping hint that the shrinking of the Fed balance sheet may be happening soon.
One Belt One Road Forum kick starts the ambitious infrastructure spending plans of China.
S&P credit rating agency downgrade of China's sovereign rating did little to harm the China Equity market.
MAY 2017 ETF PERFORMANCE (%)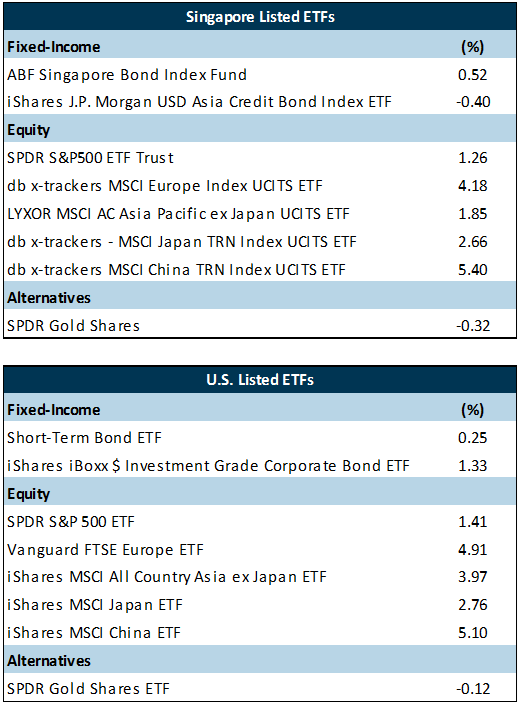 *Performance return is based on total return with dividend reinvestment. Performance calculation does not take into consideration any transactional cost or brokerage fee.
Source: Bloomberg, as of 31 May 2017