Holiday Season
As we approach the end of the year, the holiday season is coming upon us. With that in mind, we will look at a sector that is likely to experience a boost due to holiday sales; the video games industry.
Investment Action?
Previously considered a domain for "geeks" and "nerds", social perception about video gaming and gamers had tended to be negative, at best regarding the hobby as a waste of time, at worst applying social stigmas of anti-social behaviour.
Today, video gaming has turned into a USD 100 bn industry, with gaming garnering more and more mainstream acceptance. The industry has grown 8.5% Y-o-Y to reach close to USD 100 bn in 2016, with 58% of the growth coming from the Asia-Pacific region
Figure 1: Video gaming industry turnover by Geographic regions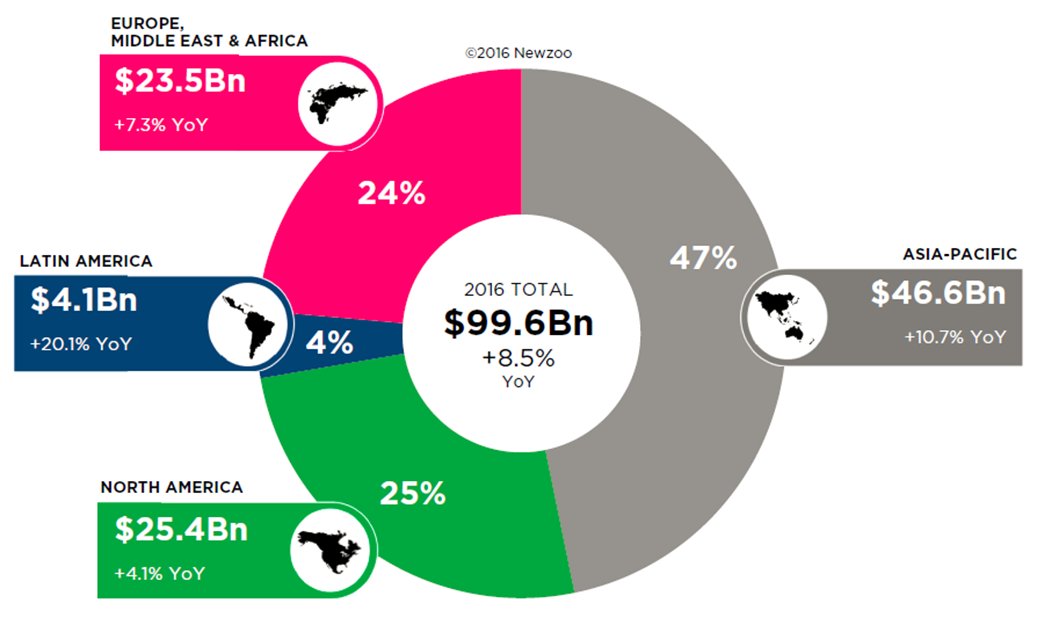 Source: Newzoo, Phillip Securities Research (Singapore)
Figure 2: Video gaming industry turnover by segment
With the advent of the smartphone, the general public found themselves with a tiny computer readily on hand, and consequently, mobile gaming as a segment has seen the largest Y-o-Y growth.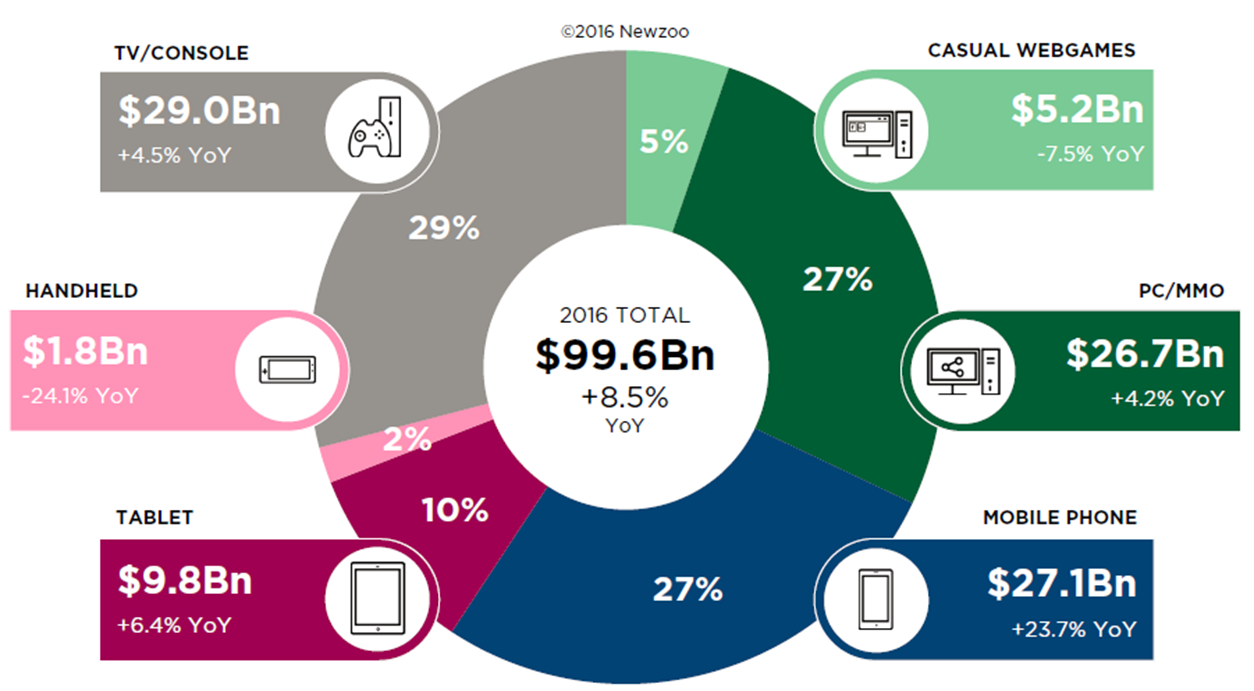 Source: Newzoo, Phillip Securities Research (Singapore)
Video gaming economics is not solely limited to direct contribution from game itself. In recent years, video game competition has given rise to what is now known as esports. While competitions have been around for as long as competitive video games have been, it is only in the recent couple of years that it has grown to the scale that it is.
Figure 3: Largest Prize Pools for major video gaming competitions

Source: esportsearnings