MARKET HIGHLIGHTS
Weak inflation data in the US has dragged down US Treasury yields to year lows, despite the Fed raising rates and threatening to unwind its balance sheet.
Macron's overwhelming majority in the French Parliament perhaps wiped out political risks in Europe and even brought it a step closer to the fiscal union dream;
Softer economic momentum in the US and nervousness over politics are pressuring the US dollar lower
A breakdown in oil prices is raising the spectre of another spike in credit risks and a further collapse of capital spending.
TARGETED ASSET ALLOCATION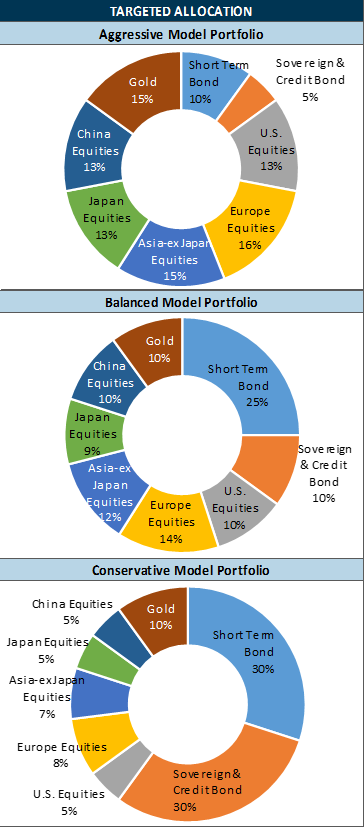 JUNE 2017 ETF PERFORMANCE (%)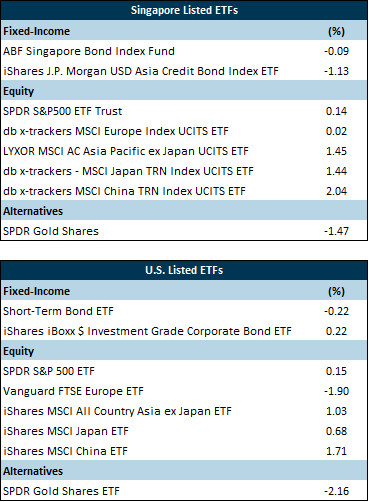 *Performance return is based on total return with dividend reinvestment. Performance calculation does not take into consideration any transactional cost or brokerage fee.
Source: Bloomberg, as of 30 June 2017
INVESTMENT INSTRUMENTS FOR MODEL PORTFOLIOS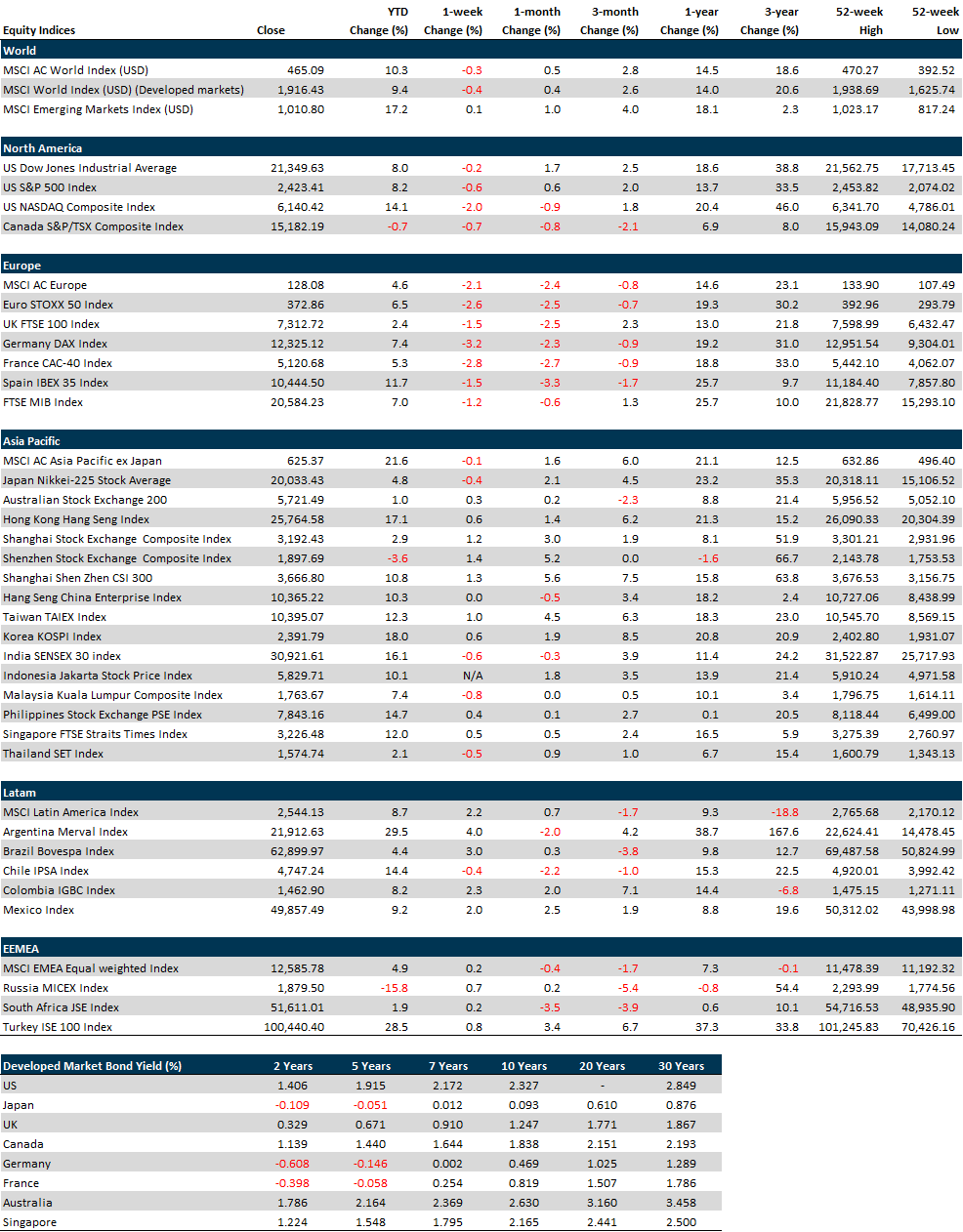 Source: Bloomberg, as of 30 June 2017