MDT, GNC, AFL, NVDA – Hold, BABA – Take Profit
Investment Summary
We issued 3 Buy Trades in February and March 2017, GNC Holdings Inc, Aflac Inc and NVIDIA Corporation. GNC Holdings has not performed as per our expectations while NVDA has outperformed the market since the call.
Figure 1 : GNC Short Interest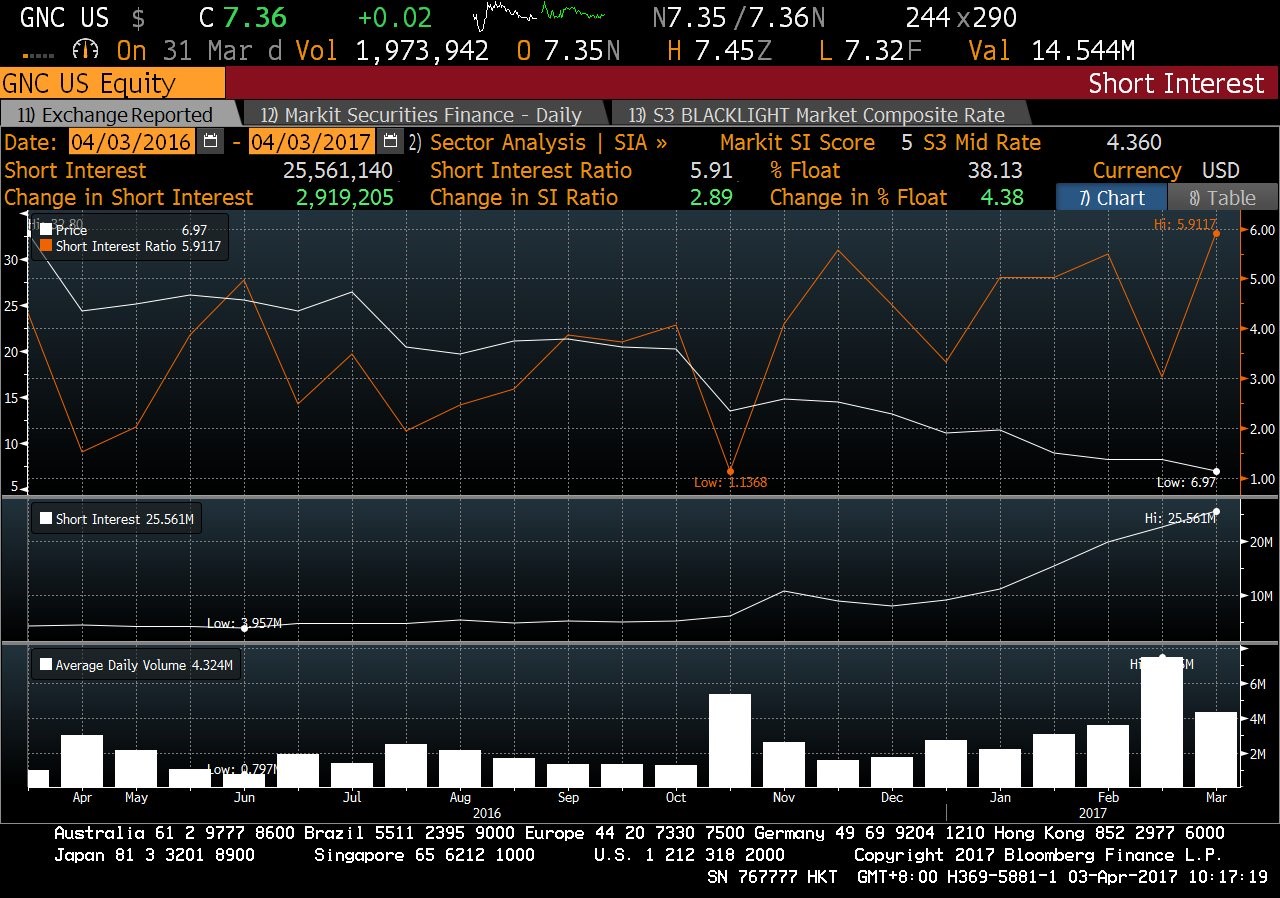 Source: Bloomberg
Technical Analysis: Our view remains unchanged from those stated in the individual reports linked above.
Figure 2: Summary of Trade Positions