Summary of Investment
With the booming environmental sanitation market, growth matched the expectation;
Completion of private placement marked the beginning of a new development stage;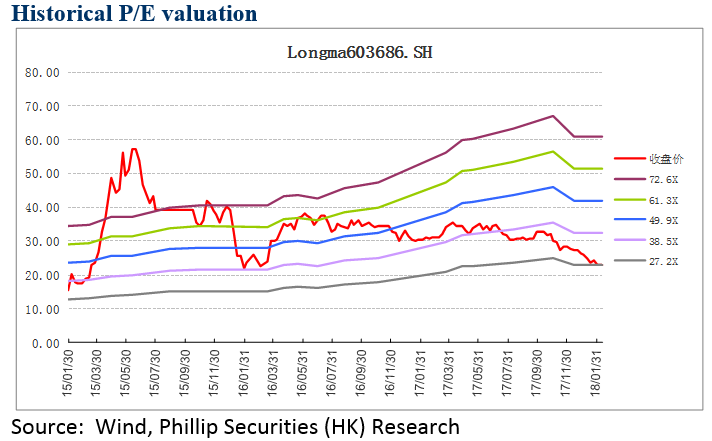 Investment Rating
As there are optimistic expectations about the company's competitive edge in the field of "equipment+services" and result growth, the net profit attributable to the parent company in 2017 and 2018 is expected to reached RMB268/355mn, with EPS of 0.9/1.19 , respectively, equivalent to 26/19.6times of the PE. Hence, it is rated as "Buy".
A leader in environmental sanitation equipment and service
Fujian Longma Environmental Sanitation Equipment Co., Ltd. concentrates on sanitation and cleaning equipment, waste collecting equipment, and sanitation equipment consuming new energy and clean energy. Since implementation of the strategy on integrated development of sanitation equipment manufacturing and sanitation services in 2015, its sanitation service business has started to make contribution to revenue. Achieving considerable growth in 2016, the sanitation service business contributed over 20% to the company's total revenue in the first half of 2017. Being one of the top 3 in the field of sanitation equipment, the company sold 4,205 units of sanitation equipment in the H1 of 2017, up by 25% yoy, with the market share of 6.4%. Notably, the market share of some high-end products reached 13.3%.