Event: 2018 Central Economic Work Conference held in Beijing, China
On 19 to 21 December, the annual Central Economic Work Conference was held in Beijing. The conference is the highest-level economic conference held by the Central Committee of China and the State Council. Its core task is to summarise the economic work of 2018, analyse the current situation and deploy the focus for 2019.
Research summary:
Stabilising demand will be the primary objective of the government in 2019.GDP growth is expected to stabilise a around 6.2%.
We focus on consumer industries supported by government policies, such as new energy vehicles.
Government has given signals of loosening the real estate sector, especially in the first-tier cities
The Conference determined the tone of economic work for 2019. The Chinese economy is expected to face downward pressure in 2019. The Chinese government expects to stabilise aggregate demand with more active fiscal and monetary policies, maintain economic operations in a reasonable range and further stabilise six economic pillars – employment, finance, foreign trade, foreign capital, investment and expectations.
In the current economic downturn, many sectors are at their valuation lows. For 2019, our strategy is overweight industries being supported by government policy. Thus, we recommend new energy vehicle industry and the real estate industry in 2019.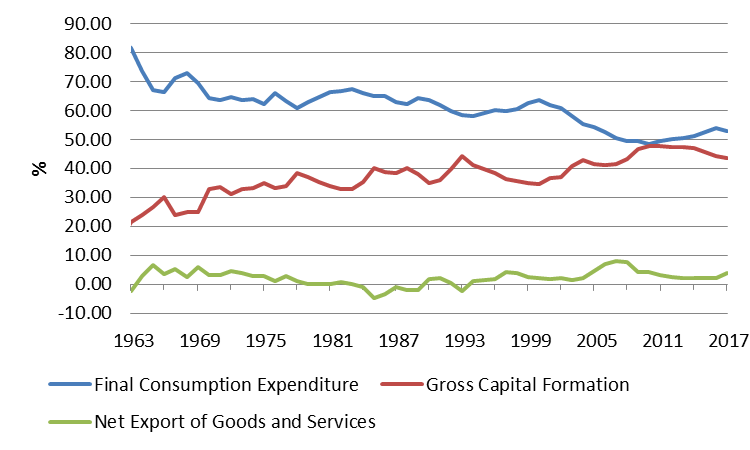 Source: CEIC, PSR